COVID TASKFORCE UPDATE
MARCH 4, 2021
City of McCall mask mandate
WHAT DOES THE MANDATE INCLUDE?
McCall City Council has instituted a mask mandate for the City of McCall and its impact area (5 miles outside of city limits) in all public spaces.
Where? All "public places" within the City of McCall and the City of McCall impact area (5 mile-radius outside of city limits)
Fine? $100 fine for noncompliance
Medical Exemptions? You must show proper documentation to claim a medical exemption for not wearing a mask in a public place. Carrying documentation is not necessary, you will have the opportunity to show proof rather than paying a fine if you are issued a ticket.
VACCINE FAQ
For more information and FAQs, please visit the CDC Website >>
How many shots do I need?
Most COVID-19 vaccines will require two shots, spaced about 3 weeks apart. Both shots are neccessary to build immunity agains COVID-19. There are additional vaccines in development that would only require one shot, so this may be an option down the road.
How much will it cost to be vaccinated?
Vaccinations will be free. Some providers may charge an administrative fee that would be billed to your insurance.
Should i get vaccinated if i have already had covid-19?
There is not enough information currently available to say if or for how long after infection someone is protected from getting COVID-19 again; this is called natural immunity. Early evidence suggests natural immunity from COVID-19 may not last very long, but more studies are needed to better understand this. Until we have a vaccine available and the Advisory Committee on Immunization Practices makes recommendations to CDC on how to best use COVID-19 vaccines, CDC cannot comment on whether people who had COVID-19 should get a COVID-19 vaccine.
do i still need to wear a mask after i am vaccinated?
Yes. While experts learn more about the protection that COVID-19 vaccines provide under real-life conditions, it will be important for everyone to continue using all the tools available to us to help stop this pandemic, like covering your mouth and nose with a mask, washing hands often, and staying at least 6 feet away from others. Together, COVID-19 vaccination and following CDC's recommendations for how to protect yourself and others will offer the best protection from getting and spreading COVID-19. Experts need to understand more about the protection that COVID-19 vaccines provide before deciding to change recommendations on steps everyone should take to slow the spread of the virus that causes COVID-19. Other factors, including how many people get vaccinated and how the virus is spreading in communities, will also affect this decision.
VACCINE SCHEDULING
Cascade Medical Center
For assistance making a vaccination appointment, please call 208.382.4285
Upcoming events:

March 18: 440 2nd doses and 160 1st doses
April 1: 160 2nd doses and 440 1st doses
April 15: 160 2nd doses and 440 1st doses
April 29: 440 2 d doses and 160 1st doses
St. Luke's McCall
Scheduling Instructions:
Appointments can be scheduled through myChart. 
If you do not have a myChart account and have been seen by a St. Luke's provider before, you can sign up for myChart online. 
If you have never used St. Luke's services, please call 208-381-9000 to set up a myChart account. NOTE: St. Luke's serves communities in Idaho and eastern Oregon. 
You may also set up online myChart proxy accessfor family members or dependents. 
Those who cannot use myChart may call St. Luke's Connect at 208-381-9500 to set up a vaccine appointment when their group opens for scheduling. 
More scheduling details are available under "How can I schedule a vaccination?" in the FAQs below.
How to Schedule in MyChart
Once logged in, find the main menu on the upper left of your screen on a desktop computer or the center of your screen on a mobile device.
Select Schedule an Appointment on the main menu.
Select the COVID Vaccine option and answer the questions to proceed through the scheduling process.
While we understand the interest in information about the vaccine, we request that you do not call our clinics for updates so staff can focus on patient care. We will update this page when additional appointments are available.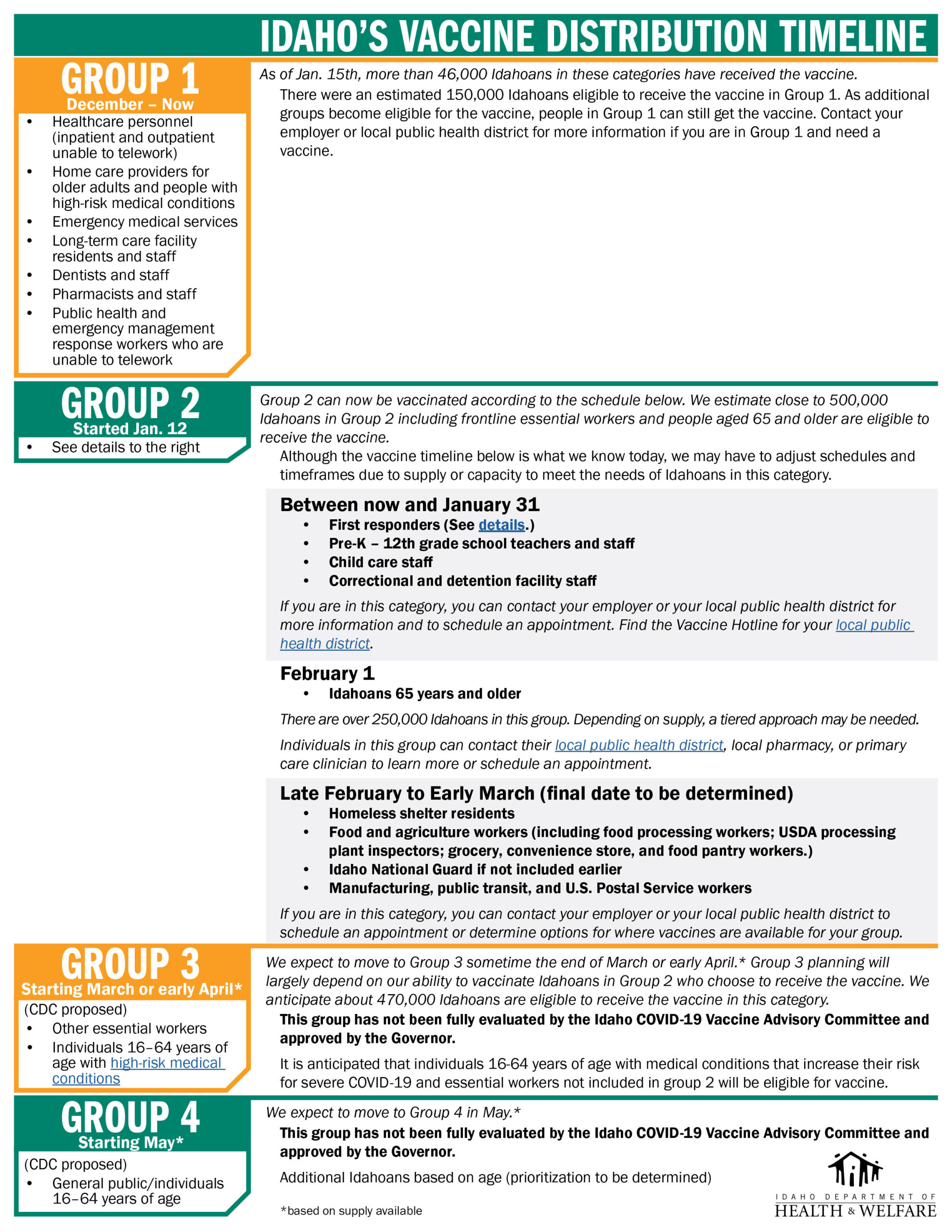 The timeline for vaccinations will vary based on location and dose availability. To ensure you are up-to-date on when you may be eligible to receive a COVID-19 vaccination, we recommend the following:
If you are a St. Luke's McCall patient, be sure you have an active MyChart account set up. This will be used to schedule a vaccination appointment.
Many pharmacies will also be offering vaccinations. You can currently sign up for alerts from Albertsons. We also expect Rite Aid Pharmacies to be offering vaccinations when they are available as well.
The surge in COVID cases in Idaho and in Valley County mean that contact tracers are overloaded. This means that we all need to do our part. Knowing what steps to take after experiencing symptoms or having an exposure to a COVID-positive case can make all of the difference.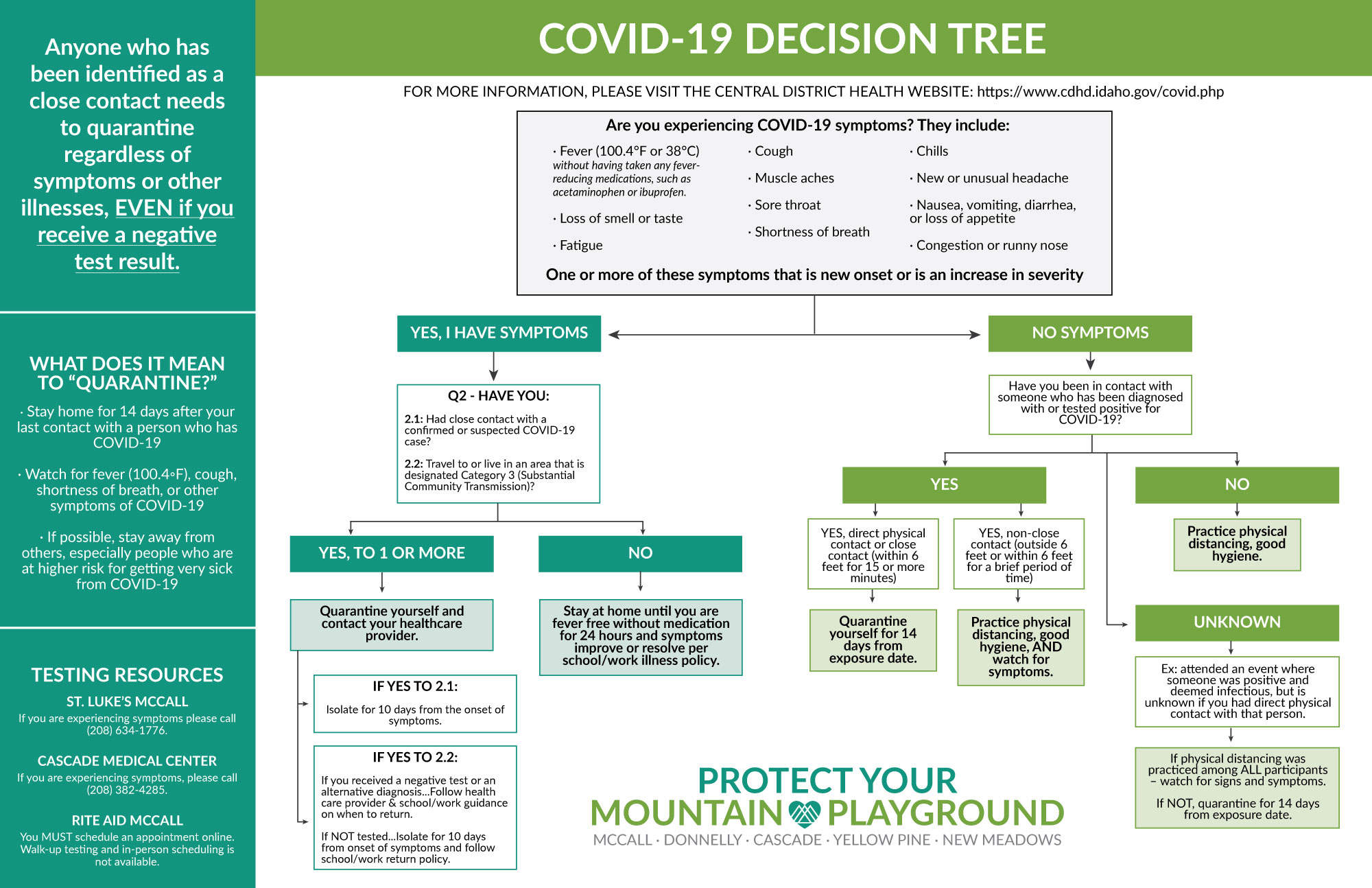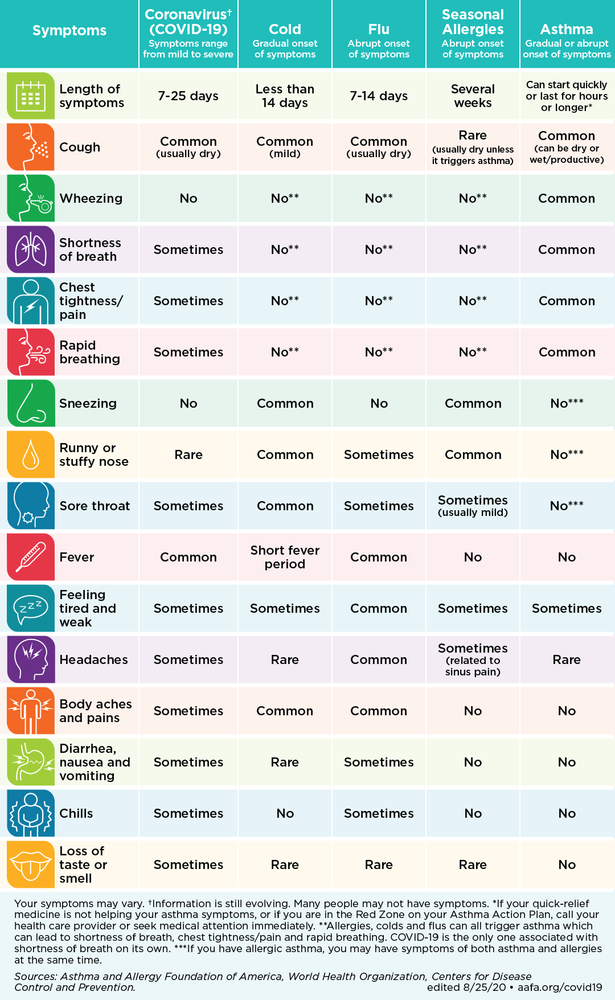 VALLEY COUNTY BY THE NUMBERS
TOTAL CASE COUNT
801 CONFIRMED + PROBABLE CASES  |  6 COVID-19 DEATHS

CASE RATE
Target case rates are determined to be the level at which spread is considered manageable without broader restrictions.
Each county's target case rate is calculated based on population to represent the number of cases per 100,000 residents.
VALLEY COUNTY TARGET CASE RATE = 11 | VALLEY COUNTY CURRENT CASE RATE = 5

CURRENT PERCENT OF POPULATION 18+ WHO HAVE BEEN VACCINATED IN VALLEY COUNTY = 27.86%
CENTRAL DISTRICT HEALTH
Confirmed and Probably Cases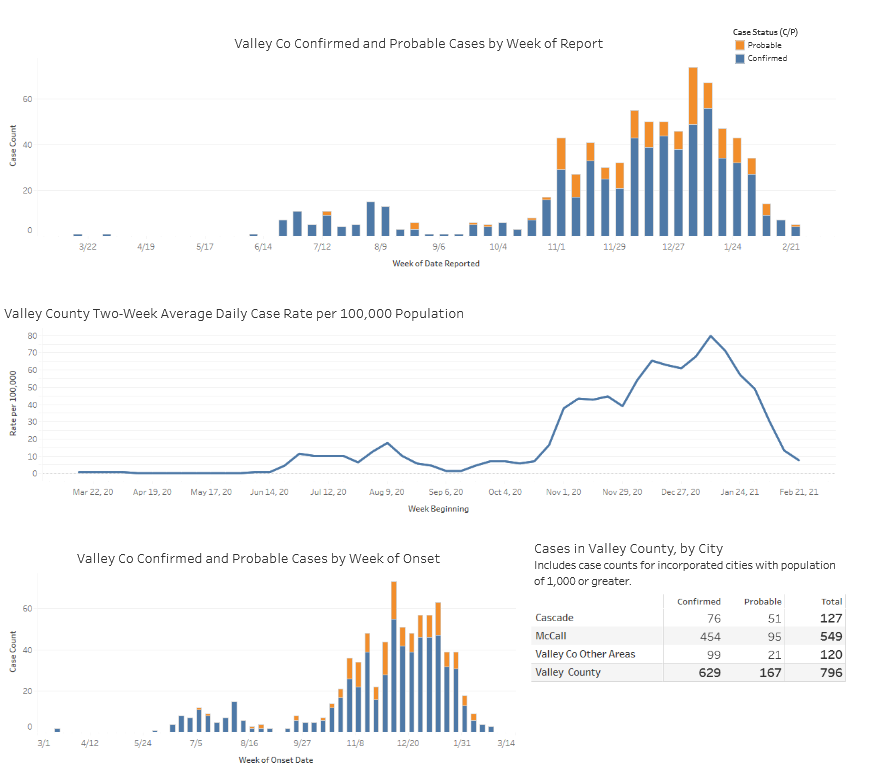 (Select "Valley County" on the top tab to view local data)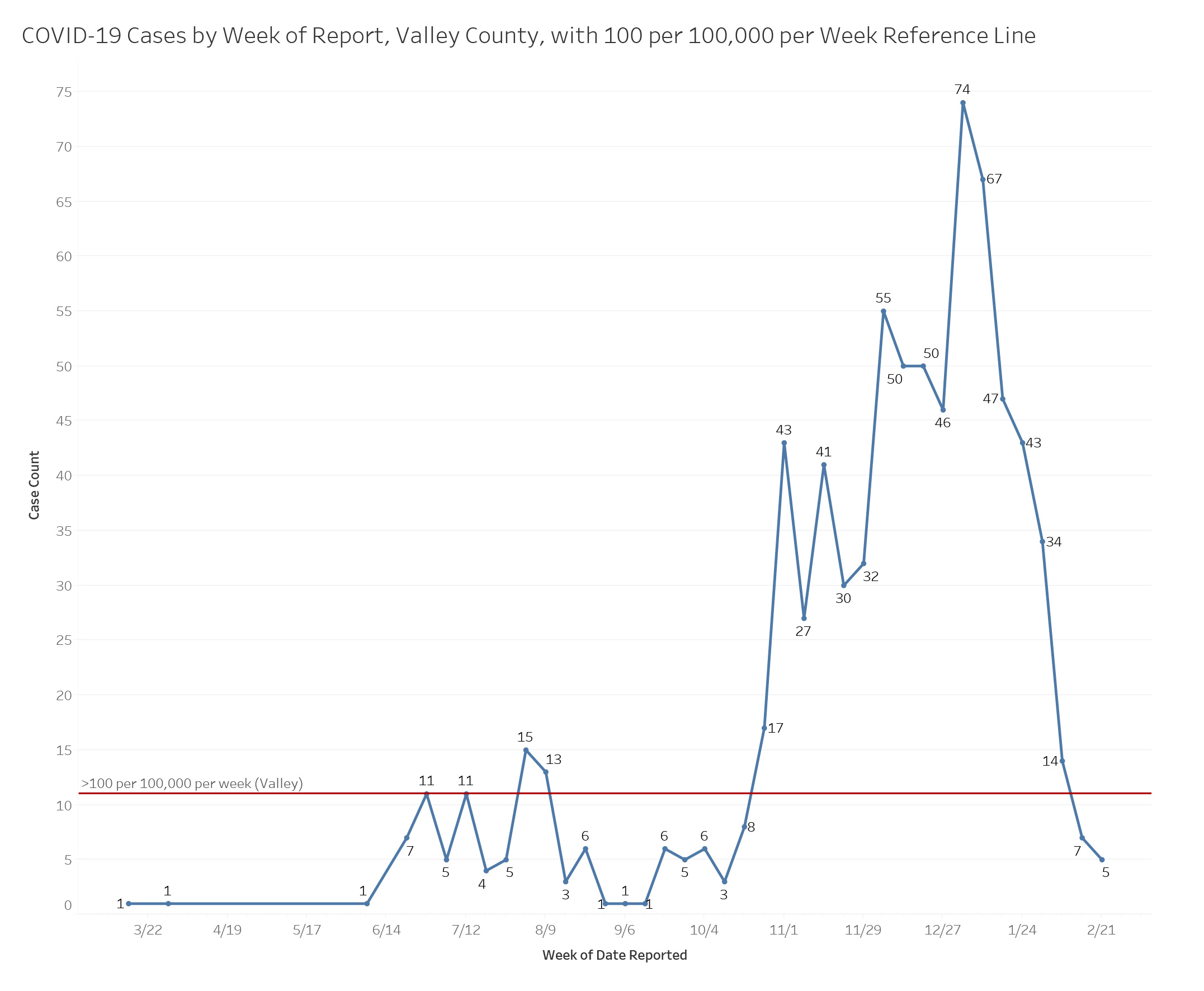 ST. LUKE'S MCCALL
COVID-19 Testing Data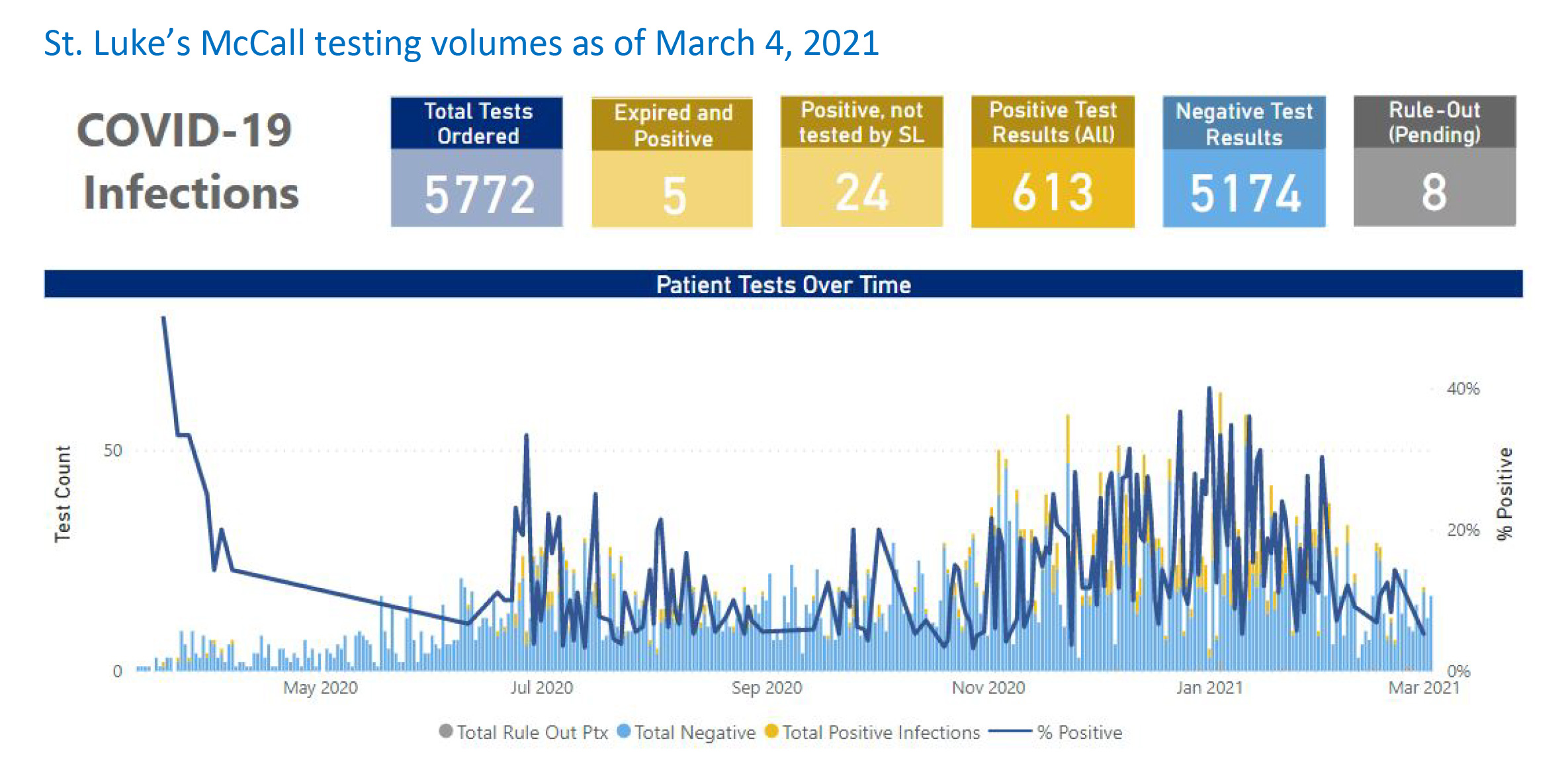 CASCADE MEDICAL CENTER
COVID-19 Testing Data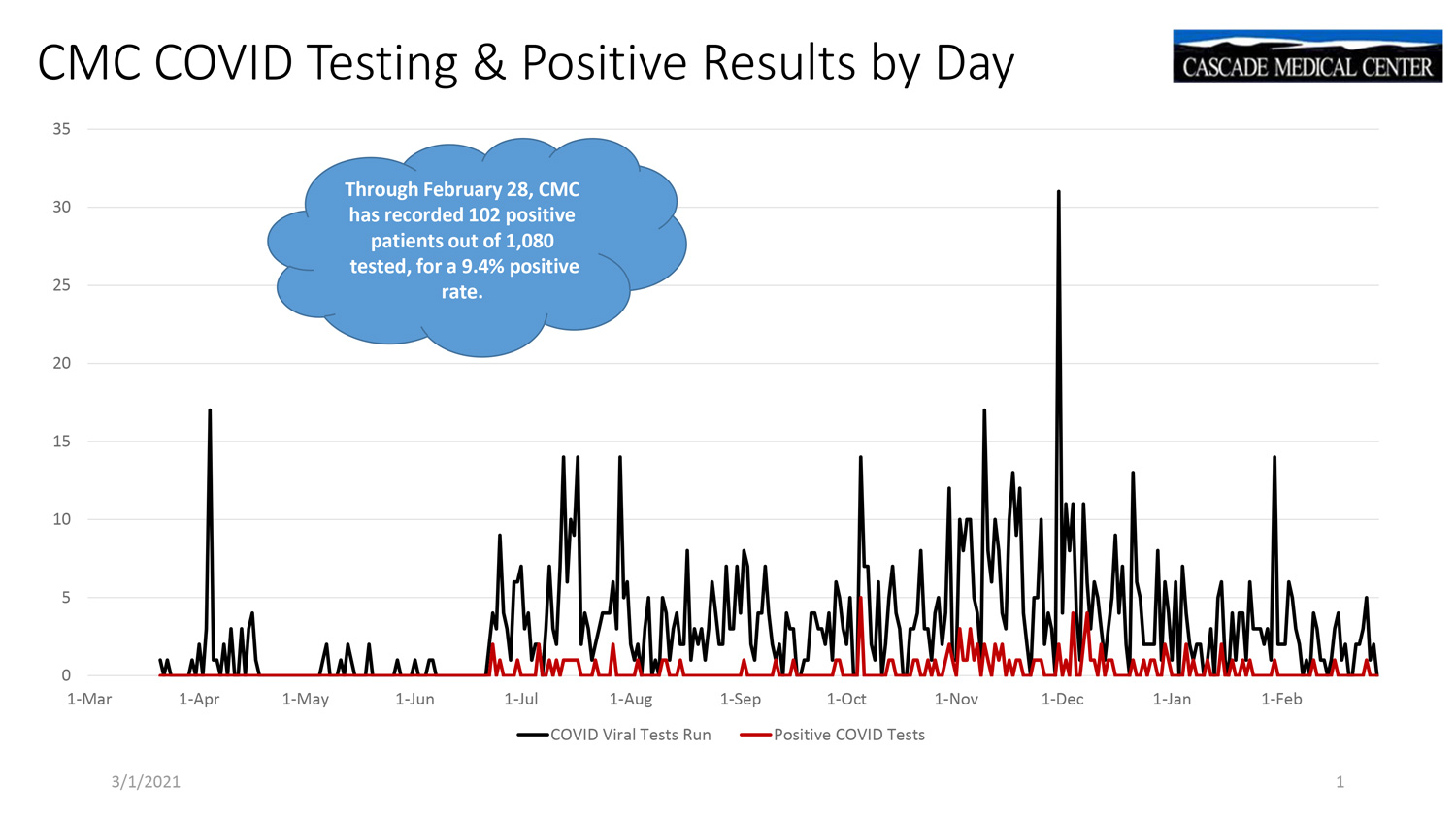 LOCAL VACCINATION NUMBERS
CASCADE MEDICAL CLINIC
314 second doses administered
1,495 first doses administered
Next Public Clinic held March 18 | 440 second doses and 160 first doses to be given.
ST. LUKE'S MCCALL
2,421 vaccinations given (1,530 first doses, 891 second doses)
CENTRAL DISTRICT HEALTH WEEKLY ALLOTMENT
This accounts for ALL vaccinations received this week. Valley County receives a portion of CDH's total. Doses received changes weekly with little or no heads up on how numbers will change until vaccinations are shipped.